CES Photo ID Help
Find this page at:
go.ncsu.edu/readext?301626
The CES Photo ID application was written for off-campus NC State employees who need or want a new or updated NCSU Wolfpack One Debit/MasterCard ID card.
Here is how the application works. You will upload a digital photo of yourself. The photo's authenticity will be verified by your County Director. Next it will be transferred to the NC State Wolfpack One Card office. The Wolfpack One Office will create your ID and mail it to your office. If you are requesting a replacement card, there will be a $20.00 charge, payable by check to the Allcampus Network.
Taking your own NCSU id photo may seem like a complicated task but this page will help you get it right. Try to get as close as possible to the criteria outlined below when submitting your photo. Photos that do not follow this criteria closely will be rejected. The criteria for the photo you upload are as follows:
Photo Orientation: Portrait
Photo Height: 640 pixels or less
Photo Width: 480 pixels or less
Photo File Format: JPG or JPEG (ie: my_photo.jpg)
Your head should take up the majority of the photo and your shoulders should be slightly visible. The background of the photo should be a non-descript scene or, preferably, a solid-colored background such as a wall. The actual size and layout of the photo you submit should look something like that shown below.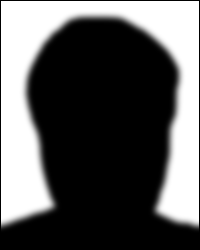 If your office doesn't have a digital camera, someone you know most likely has one and can take a photo for you. Your Area Information Management Agent can assist you with cropping and sizing the photo.
If this do-it-yourself process doesn't appeal to you, you can always visit the Wolfpack One Card office on the NC State Campus to obtain an NCSU Wolfpack One Card the next time you are in Raleigh.
If you have questions about the NCSU Wolfpack One Card please contact the Wolfpack One Card office.
If you have questions about this application please contact ces_help@ncsu.edu