Ask an Expert – How to Reassign a Question
Ask an Expert – How to Reassign a Question
It will be helpful for an employee in each county to assume responsibility for checking the county's incoming Ask an Expert widget questions at least once a day. Questions that have been assigned to employees who aren't available to answer them in a timely manner should be reassigned. Here's how.
First, log in to extension.org/aae/.
Make sure that you are on the Incoming tab.
Then, in the blue-gray box, make sure you've set Ask an Expert to filter for your county; click Apply. (This setting shouldn't need to be repeated each time you log in.)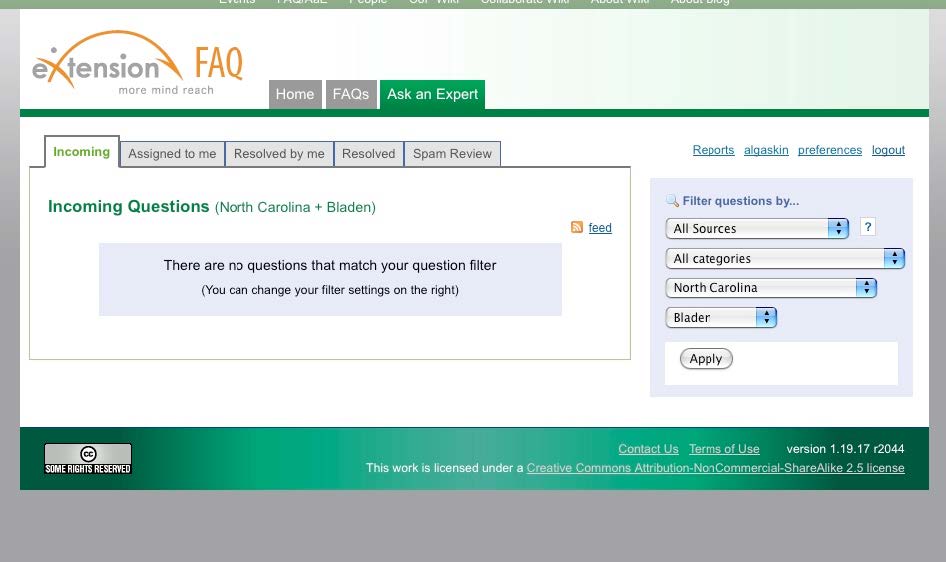 If there are questions that have come in for an employee in your county, they will appear on the left side of the page. Each question will be highlighted with pale green. If a question has been assigned to an employee who cannot answer it in a timely manner, it's easy to reassign the question to another employee. First, click directly on the question.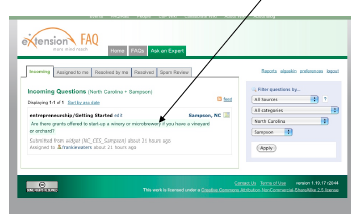 On the next screen, under Assign to someone else, click By Name.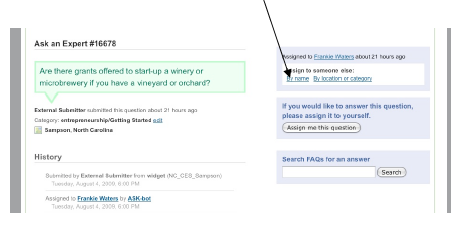 In the box that appears, type the name of an employee. A list of matching experts will appear. Click on the name of the person to whom you'd like to reassign the question.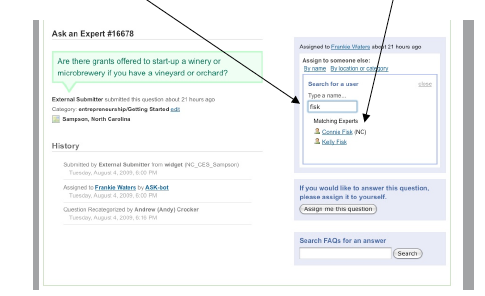 Finally, click Assign Question. (You also have the option to write a note to the person to whom you are reassigning the question.)
Similarly, you could have reassigned the question by searching for an expert by geographic location or by subject matter category.
Was the information on this page helpful?