Why Specific Dates Are Important for Your Content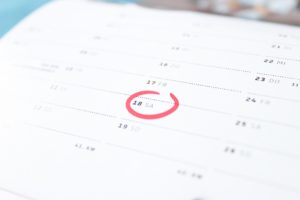 When you are creating content for a new page or post, it's important to remember that unless you consciously go back in and delete or remove a timely post about an event, workshop, class, or the like, that content will still be up and visible to users well after the date has passed.
This means that if you didn't list a specific year, a user could still find the content, possibly years later, and think that is current. This is why it is extremely important to be as specific as possible when listing out dates in your content. Doing this helps to avoid any confusion, while also keeping the page as a potentially valid resource for general information.
We do, however, encourage content owners and creators to periodically go in, review, and clean up their posts and pages, and remove anything that they feel is out of date and/or not being used anymore.
EIT also has an Old Content Review tool that we open up at least once a year to help with this process. Look for another clean-up opportunity with the tool in the Fall of 2019.